Back to Work! Job Fair 2021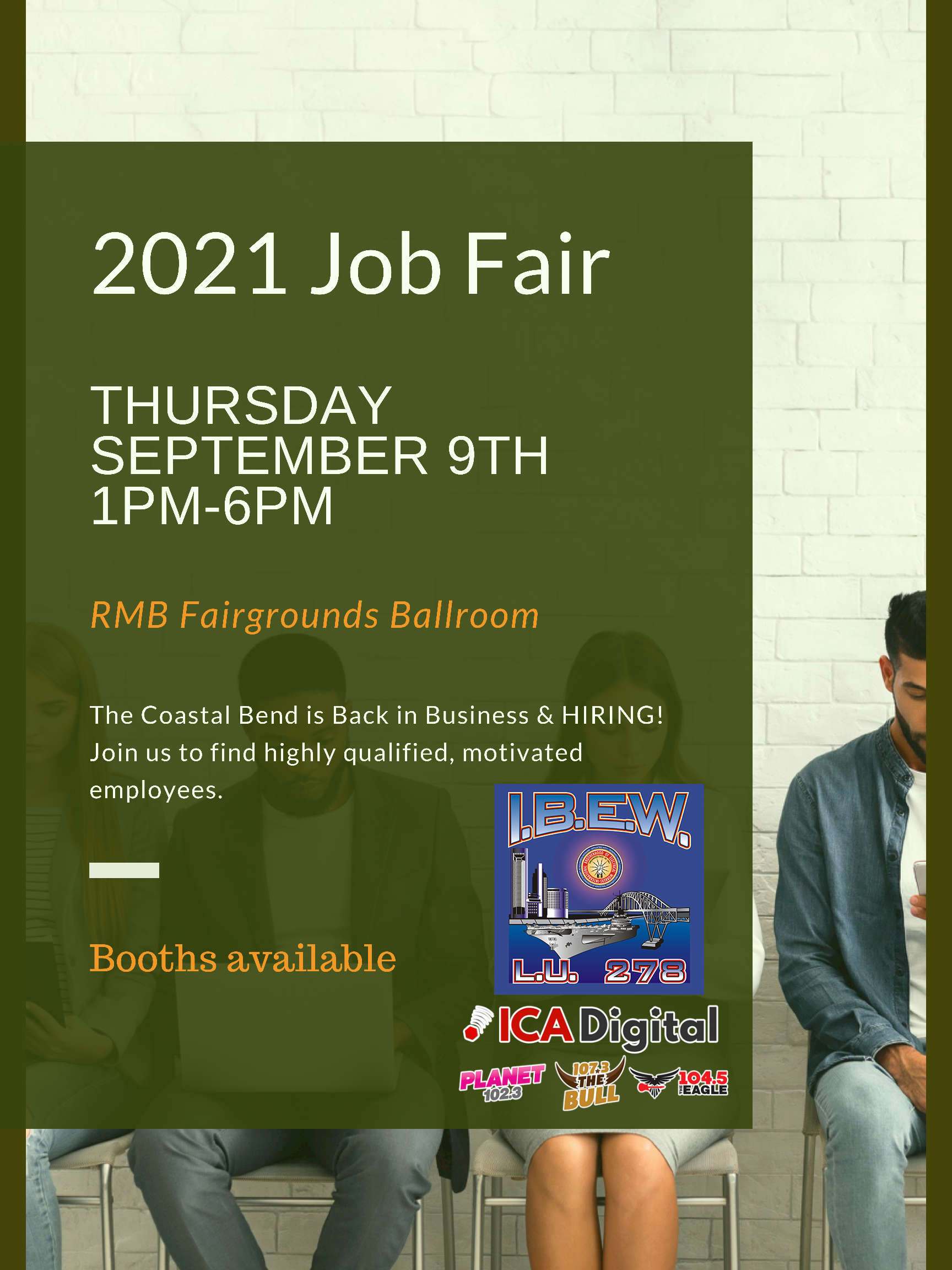 The International Brotherhood of Electrical Workers presents the 2021 Job Fair at the RMB Fairgrounds Ballroom on Thursday, September 9th from 1pm-6pm. Break out your resume and join dozens of local and regional businesses hiring right here in the Coastal Bend. Education, Port Industries, Staffing, Services & Medical and so many more will be on hand having on the spot interviews.
A limited number a booths are still available. If your business is hiring and wants to be part of the job fair, fill out the form below and someone will be in contact with you soon.
This form could not be found